No Health Insurance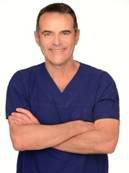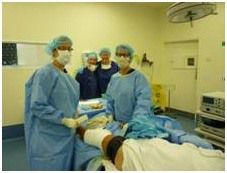 If you are not in a Private Health Fund and you need surgery, you have two alternatives:
Go on a Waiting List at the PublicHospital, or
Pay for the operation yourself ("Self Insure")
I admit patients to two Public Hospitals (Blacktown and Mt Druitt) where I have regular operating lists.
I perform all shoulder and knee procedures in the public hospitals, including reconstructions of the shoulder and knee as well as joint replacement surgery.
The care in the public hospital is free of charge to you.
However, the Waiting List for operations in the Public system is considerable, currently upwards of twelve months and patients are admitted to hospital on a "first come, first served" basis.
An increasing number of people are choosing to "Self Insure" or pay for their own surgery, so they don't have to wait. This is often a worthwhile investment as it means you can have your operation done straight away or whenever it suits you. This can allow you to get back to your work and sport as soon as possible.
The costs may not be as high as you think, especially for some less invasive surgeries like Knee Arthroscopy, ACL Reconstruction, Shoulder Stabilisation and Rotator Cuff Repair surgery.
Rhana Thompson, my Practice Manager, will be happy to provide you with an accurate costing. A proportion of my fees and the anaesthetic fees attract a small rebate from Medicare. All the private hospital fees associated with your surgery are an out-of-pocket expense, but we will assist you in obtaining an estimate of costs from the private hospital before you go ahead with your surgical procedure.